UPDATE: deadline is August 1st. I promise I will get the deadline right the first time next time!
Hey guys, a round of NATA just finished, that means it's time for a new collab!
The theme this time is body language: try to have a character show some emotion without giving them any recognizable facial features! Here's mine, for reference: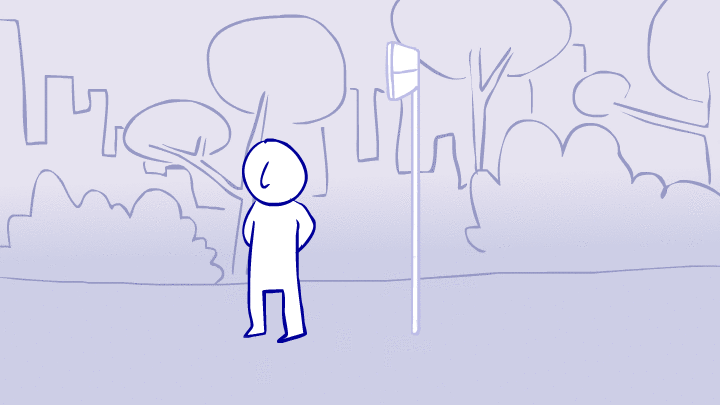 The deadline will tentatively be set for the 1st, with the possibility of extension (tell me if you need more time!)
The usual rules:
Anyone can join, even if you're not part of NATA!
The Flash project is 720x405, 24fps (although if you make yours at any 16:9 ratio, we can scale it)
You don't have to use Flash either. As long as it's the right size and frame rate, you can just send me a video file. Don't worry about conversion, I'll handle that (but in case you really want to, I convert to 720x406 flv. It doesn't seem to like having an odd number of pixels in the height.)
If you send me a .swf, do not use MovieClips with nested animations or filters as they won't import. Graphics are fine.
If you send me a .fla, then MovieClips work.
In general, try to avoid filters like blurs and glows. On the menu page with all of the animations, those in particular are expensive and slow things down. If you really need them though, we can export a video and use that without any issue.
We don't use sound (the collab has background music and also all of the entries are shown together on the menu.)
Aim for a short animation or loop less than 15 seconds (this is more of a guideline than a rule)
Here's our last collab for reference.